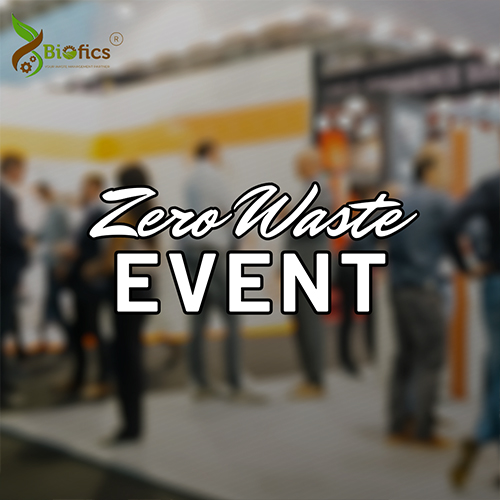 Zero Waste Event Organiser
Biofics Pvt. Ltd.
Biofics is the most sustainable Zero Waste Event Organiser in Surat. For those who are unaware of what it is. Zero Waste Events are events that are designed to generate as little waste as possible. These events can be anything from small gatherings to large festivals or conferences. The goal of our zero-waste event is to minimize the amount of waste generated and to ensure that any waste that is produced is recycled or composted.
Looking for the most feasible Zero Waste Event Organiser in Gujarat. Our waste management event services are tailored to provide comprehensive solutions for efficient waste management. One of our key features is the spot and secondary (deep) segregation of waste, ensuring that different types of waste are properly sorted for effective processing and recycling. We have a great amount of certification from relevant authorities, highlighting our commitment to sustainable waste management practices. With our portable waste processing unit, we offer a flexible and on-site waste treatment solution that can be easily deployed at any event. Our goal is not only to manage waste but also to generate value from it, by implementing innovative strategies for waste-to-resource conversion.
Say yes to greenery with the most impactful Zero Waste Event Organiser in India. We also conduct awareness workshops to educate event participants and stakeholders about the importance of waste management, fostering a culture of responsible waste disposal and resource conservation.

Our Products
We are known Biogas Plant Manufacturers in Surat offering a quality range of Kitchen Waste Biogas Plant, OWC Machine, Composting Machine, Bio CNG Plant, Satat Plant, Bio Fertilizer, Biogas PSA, etc. So, what are you waiting for, contact now..
Contact Info
Address

Biofics Private Limited 2, Patel Nagar, Navagam, Udhna, Navrangpura, Surat - 394210, Gujarat, India