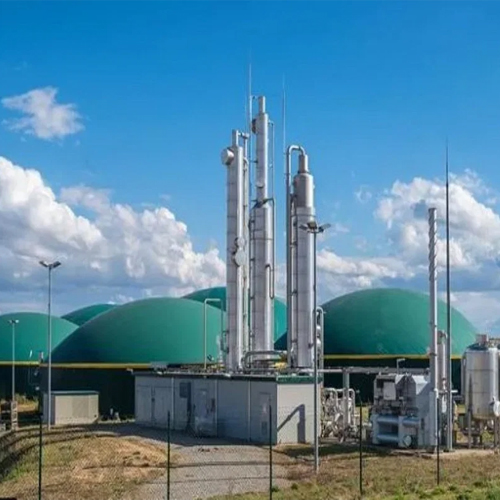 Satat Plant Manufacturers
Biofics Pvt. Ltd.
Sustainable energy at your fingertips with Biofics Pvt. Ltd. Satat Plant Manufacturers in Surat. SATAT plants can be set up in collaboration with various stakeholders such as entrepreneurs, technology providers, government agencies, and NGOs. These plants can also provide additional income streams for farmers and waste management companies, as they can sell their waste materials to the SATAT plants.

Eco-friendly energy for a cleaner planet with Satat Plant in Gujarat. These plants offer a reduction of pollution and can take our society one step ahead for sustainable development of energy sources. With the help of our Satat plants, The compressed biogas produced in SATAT plants has a lower carbon footprint than conventional fuels, as it is produced from organic waste materials that would otherwise end up in landfills, causing environmental pollution.
Power your business with a sustainable Satat Plant Exporters and Suppliers in India. So next time you are leaving your industrial residue or your agricultural waste dumped into a pit make sure to think of our Satat plant that can even make use of that waste and can enrich your enterprise with heavy sources of energy and electricity. It might be difficult for you to decide what other components you require to make this even more comfortable we have come up with an advanced trained support team that will guide you in the same.

Our Products
We are known Biogas Plant Manufacturers in Surat offering a quality range of Kitchen Waste Biogas Plant, OWC Machine, Composting Machine, Bio CNG Plant, Satat Plant, Bio Fertilizer, Biogas PSA, etc. So, what are you waiting for, contact now..
Contact Info
Address

Biofics Private Limited 2, Patel Nagar, Navagam, Udhna, Navrangpura, Surat - 394210, Gujarat, India